While CEOs Make Millions and Workers Struggle, Union Surge Is Unsurprising
64080 views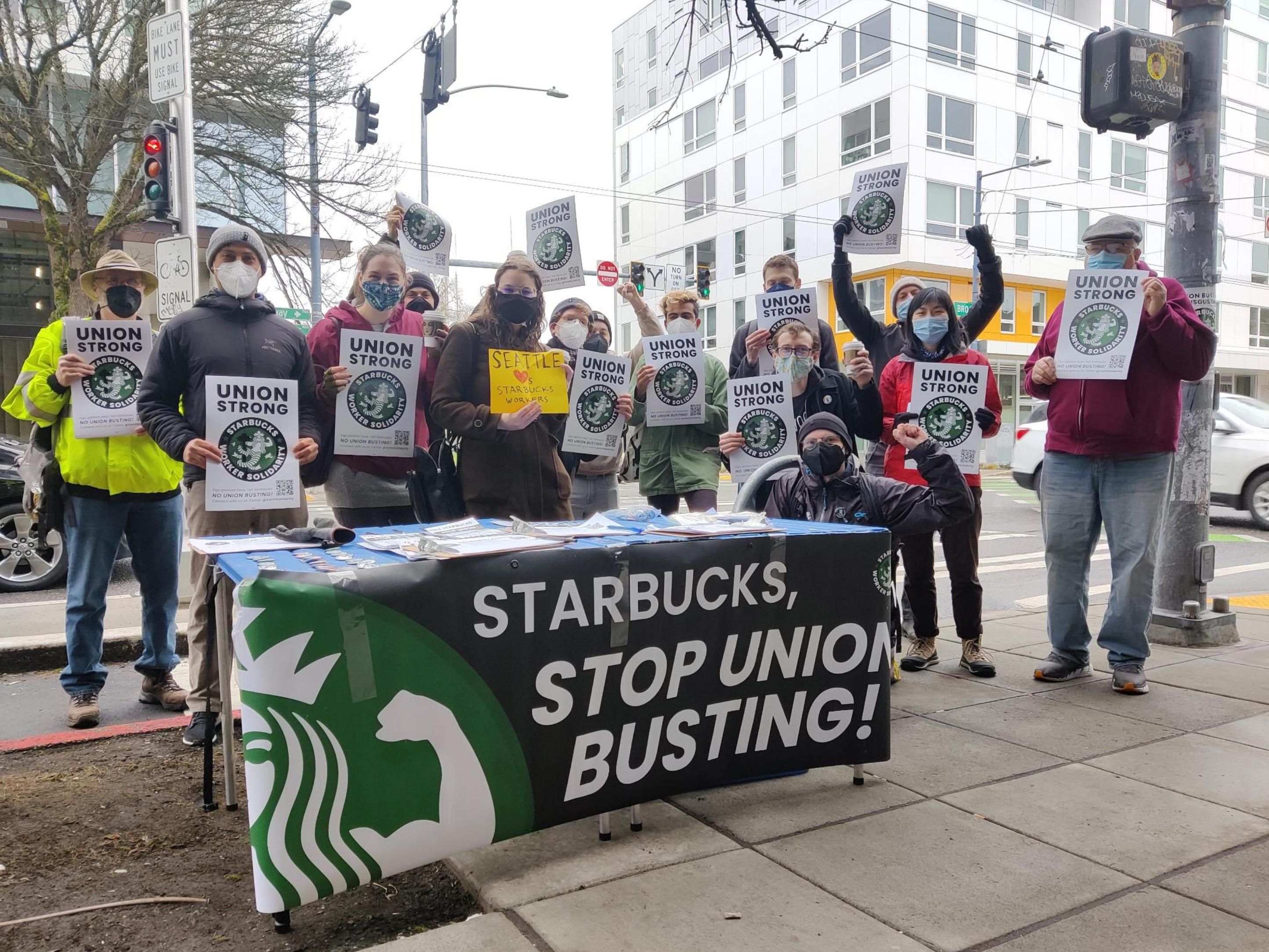 In just a little over six months, the number of Starbucks outlets where workers are represented by a union has spiked from zero to 165.
This pro-union wildfire is stunning. But should it be unexpected?
After more than two years on the frontlines of a pandemic, low-wage workers like those at Starbucks have seen modest increases in their wages. But in most cases, these raises have been overtaken by inflation. And meanwhile, paychecks for those at the top of the corporate ladder are soaring.
A recent Institute for Policy Studies report found that the average pay gap between CEOs and median workers at the 300 U.S. corporations with the lowest median worker pay hit 671 to 1 in 2021, up from 604 to 1 in 2020.
At Starbucks, the gap was even larger.
In 2021, the company's then-CEO Kevin Johnson $20.4 million, while median worker pay at the chain was under $13,000. It would take that typical Starbucks worker 1,579 years to make what Johnson made in just one year.
Austin, Texas-based barista Morgan Leavy recently told members of Congress what it's like to be on the bottom end of Starbucks's extreme pay divide.
"Many 'partners' live paycheck to paycheck and work one or more side jobs to make ends meet," Levy explained at a Capitol Hill briefing organized by the Poor Peoples Campaign. "If you try to ask for over 30 hours a week, it's never guaranteed."
Starbucks does offer health benefits for employees who work an average of 20 hours a week, but Levy said many employees can't afford to access it. The union also alleges that company officials have threatened to strip transgender employees of the gender-affirming health care coverage the firm now offers if those employees vote union. One Oklahoma store where workers say this healthcare was threatened just voted overwhelmingly to unionize.